Wineries in Tuscany: 7 places you can't miss
If you dream of a trip to Italy, wine tasting and visiting Tuscan wineries are likely to be on your bucket list of things to do. After all, this region is really perfect for food and wine lovers.
But you may also wonder which wineries are the most interesting, as there are so many options. If this is your case, this post is for you. We'll list 7 of the best wineries in Tuscany below for you to include on a tour of the region.
Wineries in Tuscany: a true must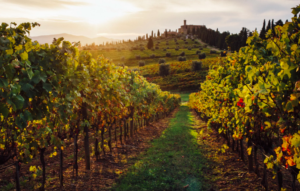 Whether on a trip specifically focused on flavors and wines or a trip with other (and wonderful) reasons, wineries cannot be left out of your itinerary in Tuscany.
First, because wines are an essential part of Italian culture. Grape cultivation and wine production has been taking place from north to south in the country for at least 4,000 years. Today, Italy is the largest wine producer in the world.
Second, because the quality of Italian wines is very high. About 44% of them have PDO status ("protected designation of origin"). This means that they are produced in specific territories and with specific rules, which translates into higher quality wines.
Tuscany, specifically, is the second Italian region with the most DOC wines. This is the case of Brunello di Montalcino DOCG, Chianti DOCG or Bolgheri DOC. If you're a wine lover, you've probably heard of them, right?
Finally, because the wineries in Tuscany are really charming! Whether the smallest and most traditional or the largest, with super modern architecture, we guarantee: they will delight you!
7 wineries in Tuscany you can't miss
Now that you know some reasons to visit wineries in Tuscany, let's help with some tips. The following are 7 must-see wineries to include on your trip to Tuscany, whether it's historic, beautiful places or producing excellent wines.
1. Ornellaia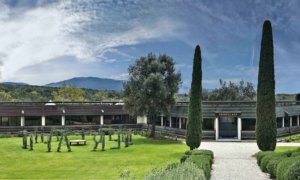 Our list starts with an essential name when it comes to wineries in Tuscany. Ornellaia is one of the most renowned wineries in Italy and the world, located in the northern region of Maremma, near the city of Bolgheri.
The winery was opened in the 1980s by Ludovico Antinori, and gained worldwide fame after producing the super Tuscan wine Ornellaia. Today, it is owned by the Frescobaldi,  great wine producers in Tuscany.
A visit to Ornellaia is a must for wine lovers. The place is beautiful and elegant, and receives visitors for different types of guided tours with tasting. If you're interested in Super Tuscan wines, for example, Ornellia is one of the Tuscan wineries you can't miss.
In addition, to get there, you have the opportunity to pass the famous Viale dei Cipressi, a beautiful 5km road flanked by cypress trees that is undoubtedly one of the postcards of the region.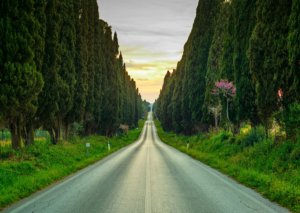 2. Castello di Nipozzano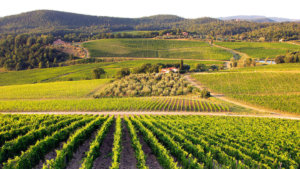 If history is what you're looking for when thinking about Tuscan wineries, this tip is for you. Castello di Nipozzano brings together everything for those who love wine, history and tradition.
For starters, the castle is owned by the legendary Frescobaldi family, part of the Tuscan nobility. The family, like the Antinori, is a real "dynasty" when it comes to wine production in the region. The Frescobaldi have been producing wines since the 13th century.
Then the castle itself has a very old history. It was originally built in the 1000's, but destroyed during World War II and then restored. Today, it is still possible to see, for example, the original winery from Renaissance times.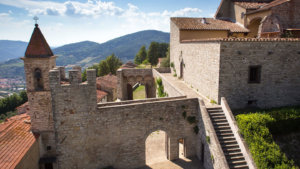 And by the way, a curiosity: did you know that Renaissance artists such as Donatello and Michelozzo Michelozzi used to buy wines in this winery in Tuscany?
Castello di Nipozzano is located in a mountainous region on the outskirts of Florence, surrounded by a lot of beauty. Here you can visit the castle and estate, the historic cellar and wine tasting. In short: a must-see when it comes to wineries in Tuscany.
3. Castello di Brolio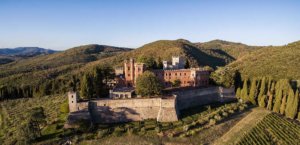 Castello di Brolio is a historic property. First, because it is the oldest winery in Italy, established in 1141. Second, because it was in this winery in Tuscany that the famous Chianti wine was born, in 1872.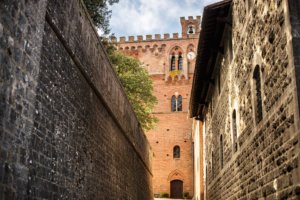 Castello di Brolio belongs to the traditional Ricasoli family, which has been producing wine in the region for 32 generations. The property is beautiful, and a visit to the site is perfect for wine lovers. On a guided tour of Castello di Brolio, you can discover the historic vineyards, winery and production. Besides, of course, different types of tasting and buying wines.
At the same time, this Tuscan winery enchants for the imposing castle and the beautiful gardens. In short, one of the best wineries in Tuscany to include in your travel itinerary.
4. Carpineta Fontalpino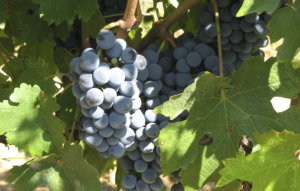 At first, Tuscany may seem dominated by large, historic wineries. But the region is also full of small wineries that are pure charm.
Carpineta Fontalpino is one of them. This family winery emerged in 1967 when Italo, the father, decided to turn the family's wine production  into a business. Today, the sons Filippo and Gioia take care of Carpineta Fontalpino.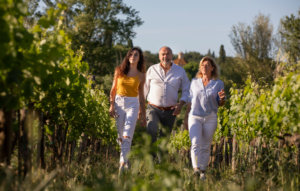 Definitely, at Carpineta Fontalpino the focus is on quality, not so much on quantity. This winery in Tuscany currently produces only 6 labels, but all excellent and organically produced.
This attention to quality is also reflected in guided tours and tastings, often conducted by the owners themselves. In summary: a very interesting place for those looking for small and authentic wineries.
5. Antinori nel Chianti Classico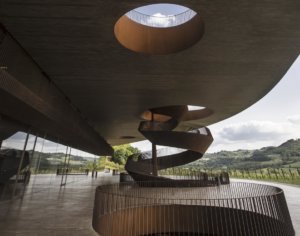 If you enjoy wines, especially Italian wines, chances are you've already heard the name Antinori. After all, this family has been producing wines since the 1300s. Today, it is recognized worldwide for wines such as Tignanello and Solaia.
Antinori nel Chianti Classico, opened in 2013, is one of the many Antinori properties and one of the most impressive wineries in Tuscany. And much of this is due to its magnificent architecture. The construction blends perfectly with the surrounding nature and the beauty of the vineyards. It's breathtaking!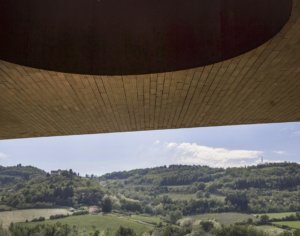 This Tuscan winery combines modernity with tradition. Here you have the chance to learn more about the family's history, through various types of guided tours and tastings. In addition, you can access a museum that tells the story of the Antinori and a shop selling wines, accessories and books.
6. Avignonesi
Those looking for wineries in Tuscany often focus on the Chianti or Montalcino region. However, places like Montepulciano and its majestic landscape also guard must-see places.
This is the case of Avignonesi, a winery founded in 1974 that produces excellent Vino Nobile di Montepulciano. The place was owned by a local family, but in 2009, it was bought by Virginie Sarverys, a Belgian passionate about wine.
Today, Avignonesi stands out for its biodynamic and sustainable cultivation of grapes. In other words, this Tuscan winery produces organic wines, with a philosophy of minimal intervention in nature.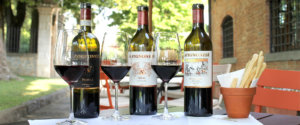 Here you can take different types of guided tours and tastings, as well as gastronomic experiences and even cooking classes. Finally, this Tuscan winery enchants with the charm of the place and the incredible landscapes around.
7. Castiglion del Bosco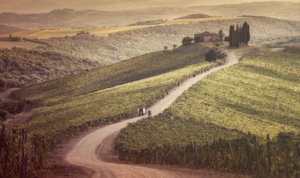 We often see Castiglion del Bosco on lists of the best wineries in Tuscany. And no wonder, as the place is a perfect mix of luxury, tradition and modernity. It couldn't be different, as the place is owned by the Ferragamo family, one of the historical names in fashion in Florence.
Castiglion del Bosco was a medieval village, right in the heart of the Val d'Orcia. If you didn't know, this region is a UNESCO World Heritage Site,  for its breathtaking landscape.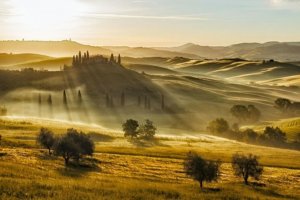 Massimo Ferragamo bought the property 15 years ago, and turned it into an incredible complex of Tuscan wonders. Firstly, there is a 5-star hotel, which has one of the most popular golf courses in Italy and its own truffle forests. Then, the vineyards and the winery where Brunello di Montalcino and Supertoscanos are produced in a modern way.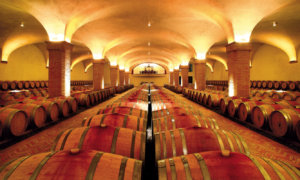 This Tuscan winery offers incredible and well-prepared visits. You can visit the vineyards and be enchanted by the landscapes, in addition to visiting the impressive winery. Finally, there are many types of tastings, for various types of visitors and also gastronomic experiences.
So, no matter if you are an apprentice in the world of wine or a connoisseur, Castiglion del Bosco is well worth a visit.
What did you think our wineries in Tuscany list?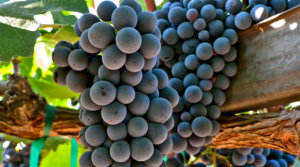 If you've been inspired by our list of Tuscan wineries, why not plan a trip to the region? In addition to wineries, Tuscany offers countless attractions for wine and food lovers. Not to mention the incredible cities, the art, there is history…
To plan an unforgettable trip through Tuscany and other regions of Italy, just contact us. Our team of experts is on hand to create your personalized travel itinerary for Italy.